Two Fabric Bargello Pattern by Susie Weaver - There are three different designs in the pattern, Swirl, Check Mark and Lightning Bolt.

Swirl 33 X 53, Check Mark 40 X 55, Lightning Bolt 46 X 57

My sample and kits are made from 2 Yards of Gelato, 1 Yard of Effervescence and 1 Yard of Jet Black Kona. There is enough fabric in the kit to make anyone of the designs, Swirl, Check Mark or Lightning Bolt. I just happen to make a lot of the Check Mark designs in my samples so they would not take up a lot of wall space in my booth when we go to shows.

Blk/Gray (904) with Jewel Southwest (302) with Jewel Red (303) with Jewel Blk/Gray (904) with Ebony

Blue(307) with Primary Purple (205)with Bright New Lightening Bolt Sample made out of the Southwest Gelato #302

Chocolate 2046-78 with Stone Violet 2046-60 with Boysenberry Customers Violet and Boysenberry in Lightning Bolt

New Kit: Atmosphere and Gelato 11216-203 Red Effervescence and Gelato#904(insert increased to 16 1/2 inches - finished length is 67 inches)

The design used in the first quilts was Modern Eccentric by Anita Shackelford. The design can be downloaded from her site if you have a long arm with a computer.

http://www.anitashackelford.net/apps/search?q=modern+eccentric

If you do not have a long arm quilting machine that can use the above design. There is a pantograph pattern that is similar.

Time Warp Pantograph Pattern available now in three sizes: 8 inch, 10 inch and 12 inch. I have all three sizes back in stock for $16.50 each.

Quilted with the 10 inch Time Warp Pattern and YLI Thread Madres.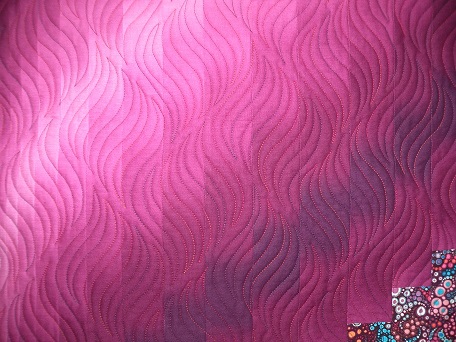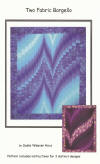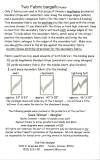 Pattern $12.00
or Kit $60.00 includes the Pattern
I have ten kit colors available. Black/Gray, Southwest, Red, Ebony, Purple, Blue, Chocolate Violet and new Turquoise to Fuschia (203). New one with Red Effervescence and Gelato #904.